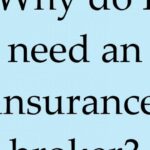 There is a misperception amongst many that you pay more for your insurance when you purchase insurance through a broker than when you buy it directly from the insurer, yet often, the inverse is true.
Yes, it is true that you will contribute towards the broker's commission and be charged a broker fee but that does not mean your total premium will be more than what you would pay if you insured directly with an insurance company. It is this and other muddles about insurance that have led to more weeping at claims stage in South Africa than that which was experienced by Kaizer Chiefs Football Club supporters on Saturday 5th September 2020.
Is it not rather ironic that when one feels sick, they visit medical specialists, when investing they pay the stockbroker a visit but when it comes to insurance, they suddenly become an expert? Without much or any consultation, many people purchase insurance. That is not a problem, the biggest problem is the majority of these do not have a thorough understanding of what they are buying. It is mostly at claims stage that some come to truly learn of the contract they signed. Talk of too little too late. It is only then that you start hearing of the old "crooks" "liars" name-calling phenomenon against the insurance industry. There is a host of complaint mechanism formulated by legislature when a client feels hard done but none exonerates you from the duty of making sure you know what you are getting into yourself into.
There will be instances where there is a need to be satisfied but one is not exactly show how to go about it. You do not need to be a pilot to travel from Johannesburg to Durban by plane, and it is true that you do not need to be an insurance "fundi" to have the right insurance cover. Pilots and insurance brokers exist to ensure the aforesaid is rendered true.
Simply put, Insurance Brokers act as intermediaries between insurance companies and individuals or corporate clients. The broker has a duty to ensure the client's interests are upheld. As the expert, they must suggest,
As an intermediary, Ayoba Insurance brokers sets the following as their core duties/roles
Evaluate your risk exposure and structure/tailor your insurance cover/s according to the anticipated risks and ensure proper and professional transfer of such risks "worries" to the Insurance Company.
Ensure you understand what is insured and what is not insured under your insurance policy/cover before you pay for the policy
An Insurance broker has a wide knowledge of Insurance products/industry, and will select for you the most ideal Insurance policy/package and the insurance company to underwrite the policy/cover
An Insurance broker can spread/share your risk among many insurance companies especially when your risk is big, in order to avoid concentrating the risk with one insurance company for proper risk mitigation.
An insurance broker will advise you on the most suited insurance company to underwrite your risk in terms of underwriting capacity and appetite for that kind of risk.
An insurance broker will therefore negotiate for comprehensive policies with wide coverage and extensions at very competitive insurance rates/premiums.
An Insurance broker will assist you to procure insurance quotations from various insurance companies for tender purposes and analyse such quotations to ensure you make informed decisions when choosing your covers and insurer.
An Insurance Broker will guide you through Insurance claims requirements and procedures to ensure your loss/damage/injury/ and or death claims are not only promptly paid but paid to your satisfaction.
One can note from the above how imperative it is to purchase insurance through Ayoba insurance broker.
For a quote please contact Ayoba Insurance Brokers on +27 11 395 1631 or email info@ayobainsurance.co.za
Alternatively, you can follow the link https://ayobainsurance.co.za/
The information and content contained herein do not constitute a recommendation or solicitation to purchase or sell any financial product or service or arrive at a financial decision, nor do the contents of this publication constitute any form of advice or guidance.