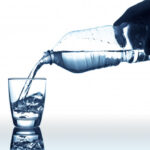 Credit shortfall insurance, also called Top-up or Gap insurance, exists to cover the difference between your vehicle's retail value (usually the amount the car is insured for) and the amount you owe on your vehicle loan (settlement amount).
The Vehicle loan Company or bank may also offer you this cover. It is imperative that you confirm with the bank if it is already included in your instalment amount before asking your insurance broker to add it onto your insurance policy to avoid being double insured. Credit shortfall cover will pay-out in the event of a total loss settlement (write off) where there is an amount outstanding with the finance company greater than the sum that the vehicle was insured for.
Example:
Mpho's vehicle was insured for R100 000 at the time he was involved in an accident that wrote off his beloved car. At the time of the accident, he still owed the bank R140 000 in terms of a finance agreement. As a result of Mpho opting for credit shortfall cover as an optional cover at an additional premium at a date before the accident occurred, the insurer will settle the difference by paying it to the bank thus leaving Mpho debt-free!
It stands to follow that when you break even or now owe the bank less than the vehicle's sum insured, you no longer require credit shortfall cover.
Note: Just like a courtesy car or excess waiver, the credit shortfall cover is an optional extension on most insurance policies. This means that it is not automatically included in your policy hence you must request for it.
WHAT IS NOT INCLUDED UNDER VEHICLE CREDIT SHORTFALL?
Any refundable amounts added to the finance agreement over and above the purchase price of the vehicle. This includes insurance premiums, motor warranties and maintenance programmes which must be refunded to you by the company that administers the policy or warranty.
The credit shortfall on vehicle sound equipment or non-standard vehicle accessories which are not specified on your schedule and which form part of the finance agreement.
The excess on the vehicle claim, arrear instalments due and interest on them, additional finance charges and any early settlement penalties.
Any finance agreement where the amount of any single instalment differs by more than 10% from any other instalment (except for any final residual payments).
Any shortfall resulting from re-advances under an instalment sale or refinancing in terms of a vehicle.
For a quote please contact Ayoba Insurance Brokers on +27 11 395 1631 or email nick@ayobainsurance.co.za / natalie@ayobainsurance.co.za. Alternatively, you can follow the link http://ayobainsurance.co.za/detailed-quote/
The information and content contained herein do not constitute a recommendation or solicitation to purchase or sell any financial product or service or arrive at a financial decision, nor do the contents of this publication constitute any form of advice or guidance.