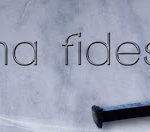 The father of American literature, Samuel Langhorne Clemens better known by his pen name Mark Twain, once wrote "If you tell the truth you don't have to have a good memory". This encouraging piece of wisdom sought to promote honesty and instil integrity amongst the human race. For what would we be if we abandon arguably the most fundamental of principles of humanity, honesty?
It is no surprise that almost all other principles of humanity are somehow linked or based on honesty. It is the one principle that cuts across all ethnicities. Contracts are no exception either. Most importantly the insurance contract. One of the main insurance principles is uberrima fides. This is a Latin phrase meaning "utmost good faith". It is the name of a legal doctrine which governs insurance contracts. This means that all parties to an insurance contract must deal in good faith, making a full declaration of all material facts in the insurance proposal.
Without utmost good faith between the parties to the insurance agreement, the contract may be rendered void ab initio. The term void ab initio, which means "to be treated as invalid from the outset," comes from adding the Latin phrase ab initio (from the beginning) to the term void as a qualifier.
The insurance contract places an obligation upon the insured (client) to disclose all information which may have an impact on the determination of the insurance policy. A misrepresentation of these facts means that one would have violated the uberrima fides principle and is sufficient grounds for the insurer to reject a claim or render the policy void ab initio. This is because the material information is used by the insurer to price your insurance or determine if they are interested in taking up your insurance. For example, some insurers may not be interested in insuring vehicles used for e-hailing services. Thereby when taking up a policy with that insurer and you state that you do not use the vehicle for e-hailing but go on to use it for that, the insurer may reject any claim you have.
Facts in an insurance contract can be classified into either material or immaterial facts. The word 'material' means 'relevant' or 'pertinent', so it is about what is relevant to the insurance contract. What is in question is whether the insurer would have assigned a different risk level to your coverage had the insurer known pertinent information. Misrepresenting or withholding material facts is a violation of the contract. This thereby means that you must disclose any information a reasonable person will deem material, even if the insurer has not explicitly asked you. For example, if you are visually impaired and prohibited from driving at night as per your driver's license.
Immaterial facts are not necessary or essential to the contract of insurance. For example, the colour of your eyes.
It is imperative that we are honest to avoid any complications to our insurance coverage and eliminate fraudulent conduct. In all honesty, honesty is it all.
For a quote please contact Ayoba Insurance Brokers on +27 11 395 1631 or email info@ayobainsurance.co.za
Alternatively, you can leave your details here https://ayobainsurance.co.za/detailed-quote/ and we will contact you for a quote.
The information and content contained herein do not constitute a recommendation or solicitation to purchase or sell any financial product or service or arrive at a financial decision, nor do the contents of this publication constitute any form of advice or guidance.