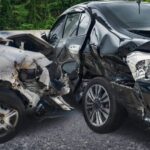 If you have taken out Third Party Motor Vehicle Insurance Cover (also known as 'liability to other parties') it means that you will be covered against financial liabilities after your vehicle has caused an accident/incident that resulted in injury/death to another person or loss/damage to someone else's property. It must be greatly noted that you need not be the one driving the vehicle for summons or a letter of demand to be sent knocking at your door. It does not matter who was driving at the time of accident as it is not the driver but the "motor vehicle" which is deemed liable. Thereby, the registered owner of the vehicle is held accountable. This explains why some have received demands for vehicles that are no longer in their custody but still registered in their name. it must be noted that the person who was driving and the vehicle itself must however have been legal on the road for the third-party motor vehicle insurance policy to indemnify.
Though compulsory in countries such as Australia, Germany, Hong Kong, Hungary, Indonesia, India, Ireland, Italy, New Zealand, Norway, Romania, Russia, Spain, the United Arab Emirates, the UK the United States of America, and Zimbabwe, third party motor vehicle insurance cover remains optional in the republic of South Arica. It was compulsory in South Africa from 1942 until 1997, but today, it is said that seven out of every 10 cars on South Africa's roads are not insured.
In his 2020 Budget Speech, the Finance minister, Mr. T. Mboweni hinted that this cover could be made obligatory for all motorists in the country. Meaning that if passed into law, it would be illegal to drive a vehicle on the public roads without third party motor vehicle insurance
This could be greatly pleasing as many have often been left frustrated after their vehicles are damaged. For example, I once met a man who made a living using his bakkie to bulk-buy vegetables from Mpumalanga province and resell them to vendors within the Gauteng region. One fateful afternoon he was unfortunately involved in an accident with an old lady who was later adjudged to have been the guilty party for the accident which wrote off his bakkie. The old lady had no insurance of any kind. To make matters worse, she was struggling to make ends meet and had nothing which could be attached so the man could be compensated for his written off car. Just like that, he lost everything and could not recoup a single dime. Without his bakkie, he not only lost his source of income.
It might still be a while before the parliament starts the debate on whether to make third party insurance mandatory on or not. The truth is it does not have to be made compulsory for one to take it. There remains the risk that you bump into a Ferrari and be held liable for the millions of Rands worth in damages. It is much wiser to take-out third-party insurance now if you do not already have. but what about the damages to your own vehicle? Remember, third party insurance only covers the damages/injuries you have caused to others. Even if you are in the wrong, your vehicle still needs to be repaired. Comprehensive insurance cover will indemnify the losses to both your vehicle and the car you were involved in a accident with. Furthermore, it will be providing cover against perils such as theft, hail amongst many more. It also comes with optional benefits including courtesy vehicle provision, emergency roadside assistance and top up cover (To learn more about shortfall cover follow this link – https://ayobainsurance.co.za/uncategorized/what-is-top-up-credit-shortfall-cover/ )
For a quote please contact Ayoba Insurance Brokers on +27 11 395 1631 or email info@ayobainsurance.co.za
Alternatively, you can follow the link https://ayobainsurance.co.za/
The information and content contained herein do not constitute a recommendation or solicitation to purchase or sell any financial product or service or arrive at a financial decision, nor do the contents of this publication constitute any form of advice or guidance.