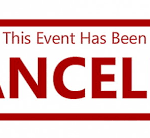 I vividly remember being in primary school when we got the news that Luca, my mom's first cousin, was going to get married so there was going to be a wedding soon. Him and his bride asked my parents if I could be part of the "mini bridal team". Never in my life had I felt so honoured and appreciated. Having previously gone to all those weddings and noticing how those set at the "high table" were always served lunch first and that the "mini bridal team" also get a full chicken drumstick to themselves, I just knew that being invited to be in my cousin's mini bridal team was an opportunity of lifetime. It might not seem so now but trust me back then a chicken drumstick had more value than it does today.
The preparations for the wedding were in full force. Venue was booked, decoration people were paid, and most importantly my tuxedo had been bought. This I must mention was my first tuxedo ever. I just could not wait for the wedding day; the days just could not move fast enough for me. I was over moon.
Unfortunately, as fate would have it, on the morning of the wedding we were advised that the wedding venue had been gutted down by a ferocious fire the night before. I have in my life lost people and things but till this day I am yet to feel the level of hurt that I felt that terrible morning. I was inconsolable, one would have thought I was a guy who had lost his winning lottery ticket before claiming the jackpot. All because the wedding was then called off due to a lack of funds to urgently secure an alternative venue.
As time went by, I came to know that the wedding would not have had to be cancelled if they had done their research and purchased events insurance. It turns out the insurance market has a product specifically designed to protect your event-related revenue or expenses against cancellation due to circumstances beyond your control. These events include weddings, parties, sports events, Tradeshows, Conferences, Expos, Consumer Shows, Annual Meetings, Conventions, Sporting Events, Concerts, Award Ceremonies, Fairs, Festivals, and more. Some of the covered costs include promotional material, staff costs, merchandising, advertising, supplier bookings and so on. The cover can also be geared to cover the loss of income if an event is cancelled or interrupted and would cover ticket cancellation costs, for example.
Given the constant lockdown regulations amendments there has never been a better time to enquire about this product. Many planned events have had to be cancelled following unforeseen reasons which also include tightening of the lockdown rules. In most instances, organisers and individuals in general have lost their deposits and other cost of irrecoverable expenditures. Like any other insurance policy, the terms of cover can be negotiated between yourself as the client and the insurer through Ayoba Insurance Brokers.
The other good news is that cover for events can be provided for not only the actual cancellation of an event but also for any liability claims against yourself as the event organiser by any attendees/guests if the event does go ahead as planned.
Event Public Liability Insurance protects the eventorganiser against compensation claims made by members of the public. The cover can be taken as a standalone policy, meaning you need not take up events cancellation insurance in order to have it. It can be issued on a once off basis like a wedding or on an annual basis to cover various events you may have, like a football or rugby club that has games open for the public every weekend.
In some instances, there are public events that need to have specific events insurance in place. Organisers of public events such as concerts, public rallies and sporting fixtures like the Cape Town Cycle Tour are governed by the Safety at Sports and Recreational Events Act of 2009 (SASREA). The legislation stipulates a legal obligation to ensure the safety and security of those attending such events – as well as proper event liability insurance.
The reality is that even with the best planning and risk management measures in place, there will always be the potential for something that is entirely unexpected and beyond human control that could go wrong at an event or causing the vent to be cancelled. There is thereby a strong need for sound, expert insurance advice and guidance to protect businesses and individuals.
Any comments or questions can be left in the comments box at the end of this article.
For a quotation please contact Ayoba Insurance Brokers on +27 11 395 1631 or email info@ayobainsurance.co.za
Alternatively, you can follow the link: https://ayobainsurance.co.za/detailed-quote/, leave your details there and we will contact you.
The information and content contained herein do not constitute a recommendation or solicitation to purchase or sell any financial product or service or arrive at a financial decision, nor do the contents of this publication constitute any form of advice or guidance.