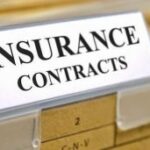 DEFINING THE CLAUSE
This can be defined as a clause in an insurance policy that restricts the amount payable to a sum not to exceed the value of the property destroyed and that bears the same proportion to the loss as the face of the policy does to the value of the property insured.
Depending on insurers, the average clause will usually not apply on agreed insured sums such as on a motor vehicle. Most motor vehicles are insured on a retail, market or trade value basis.
WHAT IS UNDER INSURANCE AND HOW DO WE AVOID BEING UNDERINSURED?
Many South Africans assume that if they have a home contents insurance policy in place, they will be covered if any of their possessions are lost, stolen or damaged. The same applies to commercial policies who have insured their business equipment. What they do not realize is that if these possessions are not insured at their replacement value they could have to cough up – even if they have been diligently paying their insurance premiums every month.
THE FORMULA DETERMINING AVERAGE IS AS FOLLOWS:
(Sum Insured / Value at Risk) x Amount of Loss
EXAMPLE
You put in a claim for R50 000 worth of damage to your fixed property.
Value of fixed property = R1 000 000
Insured for = R 500 000
AS YOU ARE UNDERINSURED THE PAY-OUT WILL BE CALCULATED AS FOLLOWS:
(R 500 000 / R 1 000 000) x R 50 000 = R 25 000
What is the replacement value of goods?
IT IS IMPORTANT TO ALSO UNDERSTAND THE TERM REPLACEMENT VALUE
The replacement value of goods is what it would cost you, at the time of a claim, to replace all your belongings with similar brand-new ones. If you submit a claim, your insurer will calculate the replacement value you should have insured yourself for. If you insured your belongings for less than that, your insurer will only pay a part of your claim.
WHY WOULD A PERSON BE UNDER INSURED?
Many clients are just not prudent when it comes to updating their policies and inventory lists. This is probably the most common sort of under insurance encountered. Or sometimes it is just too expensive to insure the items to their full replacement value.
For a quote, contact us on +27 11 395 1631 or email us at nick@ayobainsurance.co.za / natalie@ayobainsurance.co.za
Alternatively, you can follow the link http://ayobainsurance.co.za/detailed-quote/